Description
This 3 -hour workshop – offered in both in-person and live-virtual – provides strategies and tips to improve and maximize one's well-being. The workshop centers around a set of 25 Well-Being practices. Participants sort, discuss and prioritize the Well-Being activities that have the biggest impact on their lives. Throughout, participants write in a structured journal/guidebook to document ideas, personal commitments and strategies.
The Five Pillars of Well-Being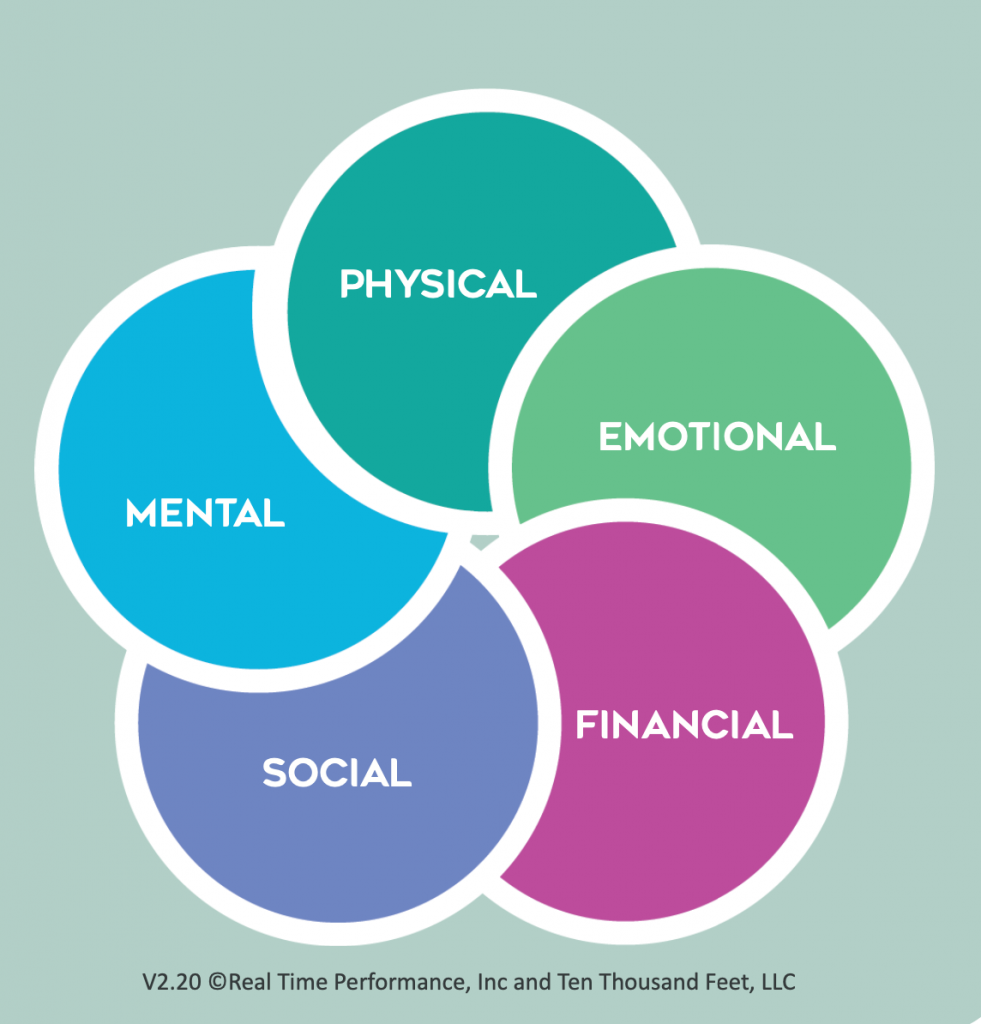 MENTAL: A positive mindset and approach to life that we draw on to overcome obstacles and challenges.
SOCIAL: Strong connections to our families, friends and communities.
PHYSICAL: Healthy body with energy, strength and stamina.
EMOTIONAL: Freedom from debilitating anxiety and stress, and the ability to manage emotions during challenging situations.
FINANCIAL: Sound Personal financial decision-making.
The Well Being App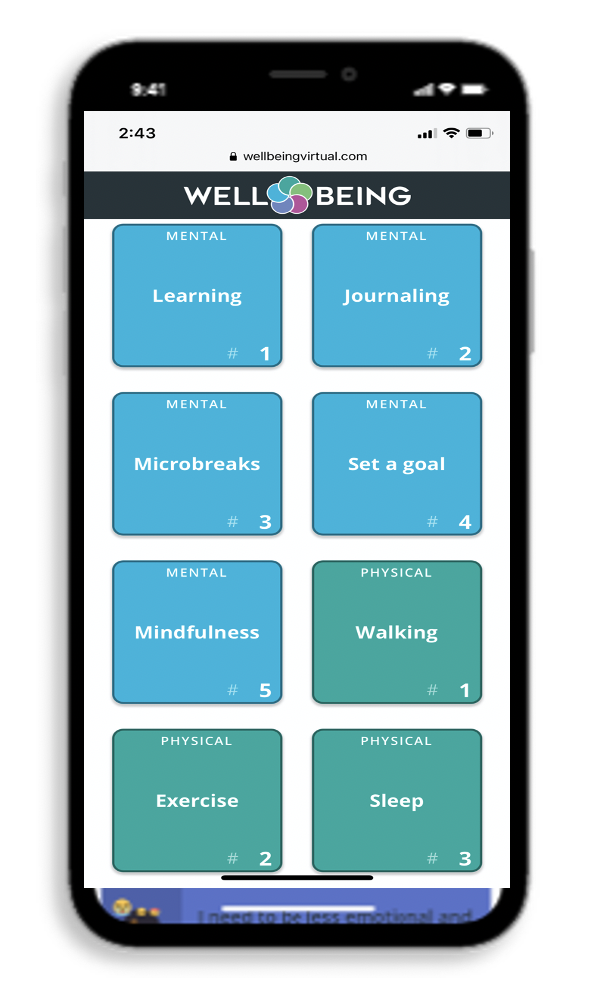 Participants receive access to the Well Being App, an interactive mobile app with 25 Well Being practices and instant tips and strategies for each.
Contact Us
For more information on Well-Being and a price quote, please complete the form below and we will respond within on business day.
Call or Email
Sean Murray
seanm@realtimeperformance.com
Mobile: 206-992-4431